At over 35 years in business, we have mastered the art of space design. We are here to create a new space that flows with the rest of your home. Our team will guide you through renovation twists and turns to give you a beautifully designed, highly functional and wonderfully crafted upgrade.
Our professional designers and drafting engineers will design your dream kitchen. We will address both form and function. We have cabinets for every room in your home: Bathrooms, Mudrooms, Media, Office, Laundry and Library.
Our cabinetry lines are customized with your style and finish in mind. Fit for your budget, from "Toyota" to "Porsche" and everything in-between. Whether you like modern, transitional or traditional, our design options give you design flexibility to customize your home to fulfil your every desire.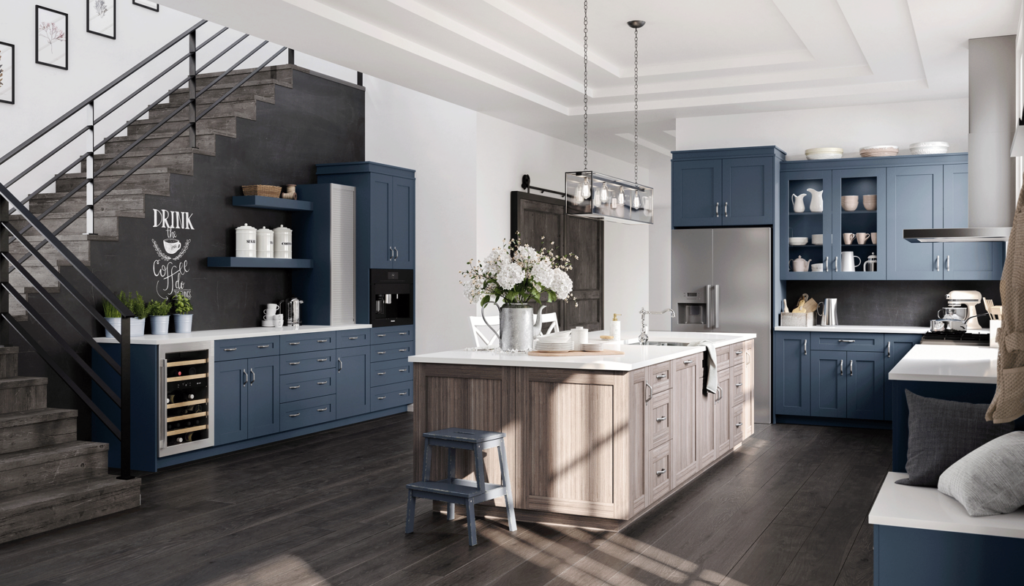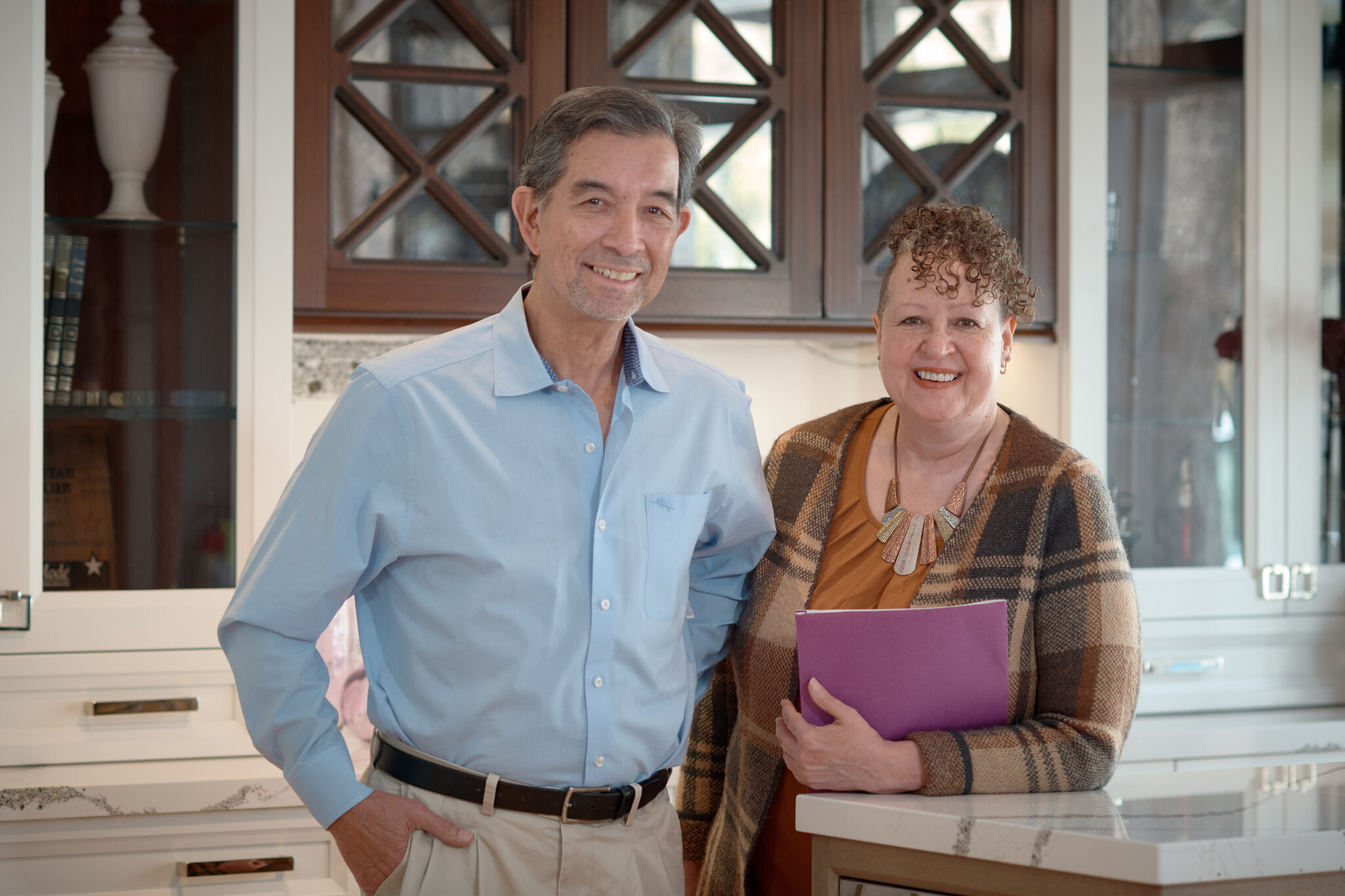 35 years ago Julie Copeland and George Luzuriaga embarked on this journey. Today, our goal is still the same: we provide home cabinetry options of great value and a team with excellent service. We started out with a hybrid approach, offering manufactured cabinets and utilizing a partnering local carpentry shop to handle customizations and accessories not offered by our manufacturer.  As the years passed the bigger cabinetry brands grew in capabilities offering a quality finish that just couldn't be replicated in California. We changed our business model and began slowly incorporated the best highly valued brands ultimately giving us limitless possibilities for our clients with unparalleled quality finishes.
Fast forward 35 years… As an employee owned business, we offer many top product lines, full kitchen design services, and have partnered with a cabinetry installation service (PCI, Inc.) and full service flooring (Elegant Flooring Design Center) as well.  We have mastered the art and science of space design and the integral role of creating a space that flows, is consistent with your design style, and is functional.  From start to finish, our team will guide you through the twists and turns ultimately ending with a product you'll love.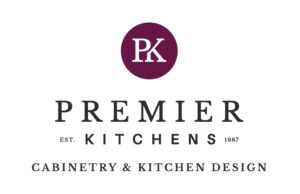 We are  proud to be a local Bay Area small business providing  jobs in our community with a true family feel. Many of our team members have been with us over a decade and all our seasoned professionals come from the design and construction industry.
Kitchen design is complicated and one of the main reasons why we strive to hire and keep an experienced team who know the ins and outs of cabinetry design, ordering and construction. 
Our management, our sales designers and our engineers we are passionate about working together to solve your design challenges and provide excellent cabinetry for your entire home.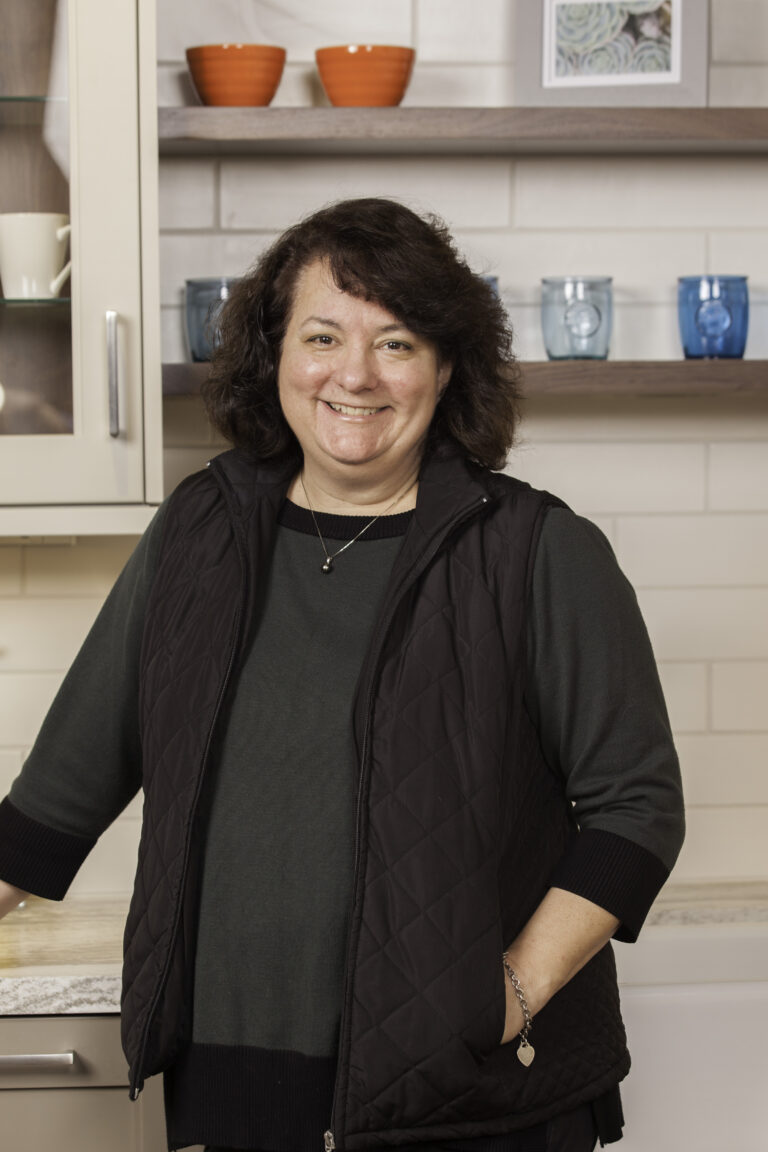 Lisa Bosola Whether out sailing or learning the latest design trends in New York City, Lisa Bosola brings her outgoing personality to everyone she encounters.
Read More »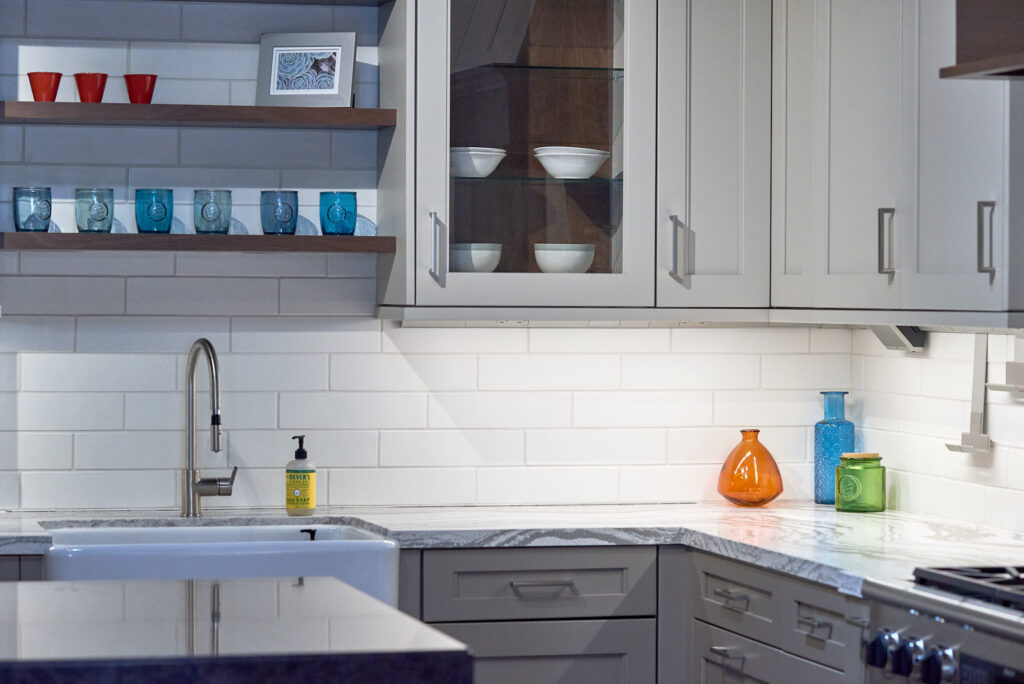 It Will be Worth the Visit
Have you ever bought something online only to find out the color looks different then what you saw on your screen? It happens to everyone. Cabinets are one of those products you truly have to see and touch to really know what you are buying, even a simple white door can look cream in person or be a lot glossier than the matte you envisioned.  A slight difference can change the overall look of your kitchen or bath. ​
Come visit our showroom and see the choices first-hand, try out with latest cabinetry accessories, and take advantage of our sales designer team. Walk-ins are absolutely welcome, and for a personalized experience make an appointment (925.283.6500 or [email protected]) with one of our sales designers.