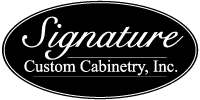 Our pursuit of greatness revolves around: Dedication to our Customers: We are committed to upholding our brand promise with unwavering consistency, ensuring our customers' satisfaction. Empowering our Associates: We provide avenues for personal growth and the realization of their inherent potential, fostering success among our associates. Fostering Supplier Relationships: We engage in mutually advantageous partnerships with our suppliers, recognizing the interdependence of our success. Community-Centered Values: Our commitment extends to our community through charitable contributions of time, knowledge, and resources, promoting the well-being of individuals and communities on multiple fronts. Upholding Excellence: We lead by example, embracing the highest moral and ethical principles of business, pursuing continuous improvement, and delivering excellence for the benefit of all stakeholders.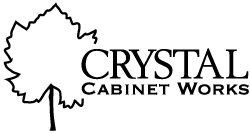 We are synonymous with quality and craftsmanship. Our cabinets are distinguished by two defining features: a beautiful, enduring finish and meticulous, solid construction. Every facet of our cabinetry, from the intricate molding to the final assembly of cabinet doors and boxes, reflects our commitment to excellence. Employing state-of-the-art manufacturing techniques and harnessing the expertise of our skilled and dedicated craftsmen, we produce cabinetry that is not only durable and long-lasting but also possesses the quality of fine furniture. Environmental stewardship is another integral aspect of our identity. Crystal is dedicated to leading the way in green initiatives, both in our product offerings and our manufacturing processes. Our commitment to sound environmental practices not only enhances the value of our products but also fosters healthier living environments for our customers.

Primary is an independent cabinet manufacturer on a mission to revolutionize the industry. Drawing inspiration from transformative machines like the typewriter that accelerated communication, they have pioneered cutting-edge manufacturing processes. Their goal is simple: to deliver top-notch, customized cabinetry with unmatched speed. They pride ourselves on being the fastest in the business, ensuring you get the high-quality cabinets you desire in record time.

David Bradley Cabinetry is a custom product. We build in 1/4" dimensions; not 3" like so many others. We think that good design is just as important as good product. So, we make it simple for David Bradley Cabinetry professional designers to customize their designs without the limitation of specific sizes.